A BRAND NEW WINE TASTING EXPERIENCE
As featured in 'Master of Malt'
You have attended wine tastings before.
You might have found they all looked and felt the same.
Let us introduce a wine tasting, but much more.

A perfect marriage between expertly sourced fine wines and
a curated selection of The Bard's beautiful sonnets.
The interactive sessions are led by Valentino Minotti sommelier of the Michelin Star Hakkasan Restaurant in Mayfair, London among others and Benny Ainsworth internationally acclaimed Hamlet, a specialist of the Shakespearean language on stage. They are inviting you and your guests to experience the most exceptional pairing between poetry and wine, to dive deep into the emotions on a journey teasing all your senses.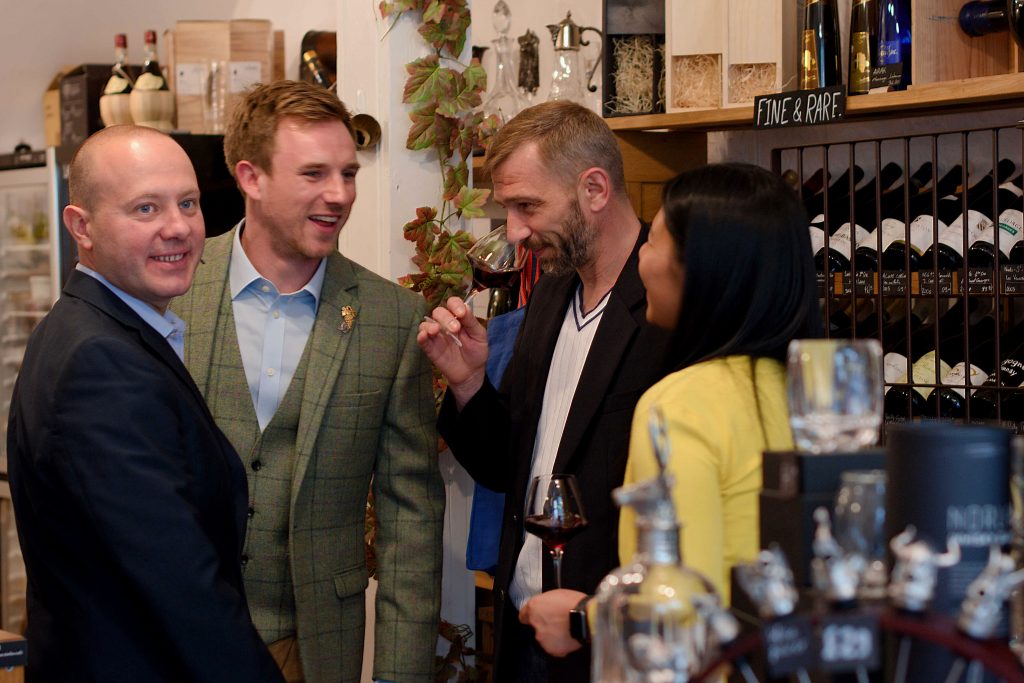 Experience an exclusive private occasion
Choosing the Delegate Package you can entertain a group of 10-12 guests in a carefully designed setting with the actor and sommelier closely looking after the needs of each guest. Having the event set up in a smaller scale space gives a unique and personal touch to the experience, sparking open conversations around the table. This option is most suitable for smaller business outings, as team building, shareholder or executive board meeting, or for a private party.
Share the experience with your colleagues
The Community Package entertains any group up to 60 people, and is the perfect excuse to take the whole office out to enjoy together the merits of fine wines and fine poetry. It is an occasion that brings people closer and generates conversations enabling people to get to know each other from a different angle. There is an option to include a customized food menu for the guests with two or three courses as you wish which will also be paired with the whole experience.
And don't forget, this is
JUST A FRACTION OF WHAT YOU ARE GOING TO GET
Wines you have never tasted before

To ensure you hav never tried the wines we present, we specifically source products which aren't distributed in the United Kingdom, sourcing locally from Italy, Spain, France, and Japan, among many other countries.

Perfect pairing

For each occasion our creative team comes together and carefully selects the sonnets to match the characteristics of the presented wines, based on the emotions the words and the taste inspire. 

Spiced flavors

Prepare yourself for an extraordinary journey, treating all your senses as our team uniquely pairs appetisers to the wines to give an unexpected twist of flavours.

Learn the basics

While you are entertained by the genius of The Bard your sommelier will introduce you to the basic techniques of the wine tasting process to make sure you are tasting like a professional.

Feel the atmosphere

Whether you decide to bring your event to one of our venues or hold it at your chosen location, we will create a bespoke world using decoration inspired by renaissance paintings. we know that each location is different, with it's own personality, and we adapt to create the perfect setting, wherever it may be.

A meaningful conversation

Our occasions are powered by inspired  conversation covering poetry, love, wine, and passion; therefore the tastings are never the same, assuring your guests enjoy a once-in-a-lifetime experience.
Reward your guests with the most bespoke
wine tasting experience in London!
You may have recognised by now
THIS IS NOT THE USUAL TYPE OF ENTERTAINMENT
No two events with us are ever the same. What makes 'Shakespeare and Wine' special is that it is a relaxed and stimulating conversation between sommelier, actor and guests about poetry, wine, Shakespeare and emotions.
Our collaborating partners:

Just A Reminder What Is Included
Have a look what you will experience on the day!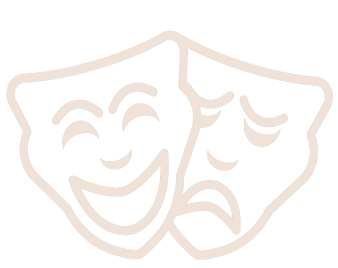 Perfect match
Each event is a unique occasion, introducing a new wine producer, and for each tasting the creative team comes together to taste the wines and walk through the sonnet options to find for you the most exciting and emotionally moving pairing.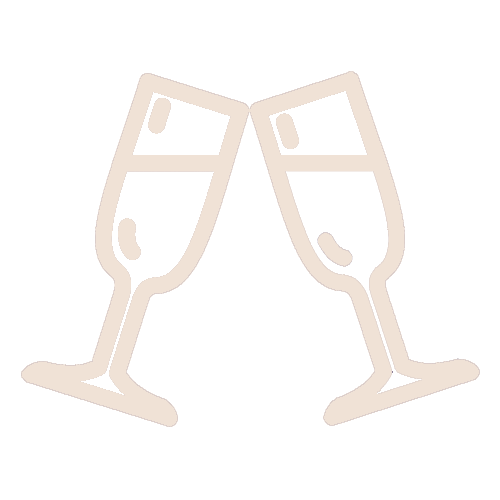 Unique wines
The wines tasted at our events are expertly curated and sourced locally from small and medium size producers from Italy, Spain, France, and other countries around the globe so you can be sure you will have never tried these prestigious wines before.

Pairing with a twist
The hand-picked appetisers are expertly and uniquely matched to the wines to introduce you to a real culinary treat. The pairing the sonnets, the wine and the food entertain all of your senses make you lose yourself in a brave new world of flavours!
Don't forget with your boking you are able to
CURATE YOUR OWN WINE EXPERIENCE
Would you like to taste a product of a specific country?
Experience full customisation of your wine list!
Look at the world of wine as an open book and create your own bespoke collection for your event. Define a type, a taste, even a specific country and your consultant sommelier will introduce a range of choices. When you have chosen your bespoke palette we will source the wines for your occasion from all over the world.
Feel the freedom of creating your own range as unique as your function is and let your imagination carry you away!
Secure your date today before it's Gone!
Start working on your event with
one of our project managers right now
Choose a package below that suits the number of your attendees:
Would you like a customised offer to better suit your occasion?
Talk to one of our project managers today!
30-Day Money
Back Guarantee

If for whatever reason during the first 30 days of your order, you are not satisfied for any reason with our service, simply contact us and our support team will issue you an immediate and full refund. No questions asked.
In case you scrolled directly down here

this is what your package contains
Interactive entertainment

Wines you have never tasted before

Dedicated sommelier for customisation

Expert pairing with Shakespeare's sonnets

Appetisers giving a twist of flavour

A unique atmosphere and setting
Don't wait, start customising your package by securing your date now!
Shakespeare and Wine is a product of Coin Events.
Coin Events is an official trading name of Coin Theatre Company registered at the Companies House.
Registration number: 10019351